Sydney Handyman for Homes & Commercial Property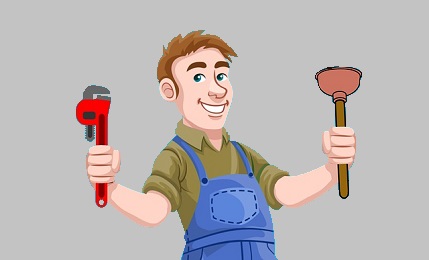 Simple handyman services has over 5 years experience in dedicating handyman services to Sydney homes and Businesses. We handle all sectors including: Residential homes, Strata Residential Buildings, Commercial Businesses & Buildings, Industrial Maintenance Requests.
Whether you need a fly in fly out "one time" handyman service or a reliable daily, weekly or for whatever other schedule tasks you need us for we promise to be there for reliable maintenance when you need us most.
Smart People and Businesses are already hiring us for Sydney handyman services that only experience can deliver.
Need a Sydney Handyman?
Email us through our contact us page and email us request or give Simple Handyman Services a call on 0413 701 442 for reliable service you can trust.
We can do much more than listed on our website so if in doubt just call us to arrange a fast friendly over the phone or come to you quote if the task is complex. We are based in Sydney's west in Glenfield close to Liverpool, however we will travel up to 40 km's around Sydney to get your location for fast service and reliable results. Furthermore, we bring the tools and a responsible team of helpers if it is your request, together we have over 25 years experience in specialising for specific requests that are only possible to be done by a dedicated Sydney Handyman.
Well take care of your construction problems!
At simple handyman services we are keen to get your project on a roll. If that means fixing issues you had with a previous contractor or starting a project from scratch we will be there to step in and get the job done. We are affordable and provide high quality services. We are registered licensed handyman that can do just about anything you need done in any area of your property.
All the Handyman Equipment to get your tasks done.
Gardening Maintenance tools
Painting equipment
Carpentry tools
Electrical safety gear
rubbish removal trailers
relocation trucks
brick laying and concreting equipment
plumbing fittings and needs
We come prepared for the job at hand. Just sit back and let our efficient workers get your place how you like it. You will hardly notice we are there. We work in confined locations and we will not trespass any areas you need us not to be. We come on time when we say we will and stay for the complete time and only charge for the amount of work we did. If you require building supplies like a door or security screens we will pick them up for you from bunnings if that makes the job easier for you.
You will not find a more reliable Sydney Handyman!
Call us today so we can come to see you and the tasks you need, whether you require big tasks or small tasks we can cater for you. We will itemize a great quote for you. We are the all round Sydney Handyman to help you complete your maintenance tasks. We also do contracting work for bigger facilities or properties.
Need Sydney Handyman? Call us now on 0413 701 442

About Simple Handyman Services – Sydney Handyman Services
We started as a simple handyman service to local clients 8 years ago. We teamed up with experienced tradesmen totalling 25 years experience as tradesmen. With the combined experience there is not much we cannot offer in terms of getting your home or Business project completed how you need it. For the most part on small jobs the owner of the company will handle your Handyman maintenance services by himself, but when you require the help of a qualified team to handle a big maintenance task the Simple Handyman Services team will come to the rescue to make it work. Prices are affordable, first hour is $60 the $40 per hour for every hour after that. We will travel up to 40 km from Glenfield in Sydney's west to get your project done on time. We also guarantee our service. If there is an issue with the quality we will come back and fix whatever is bothering you about it.
We're Servicing Sydney 40 km from Glenfield 2167
We would appreciate your honest star rated review on our Google reviews page at this link:
https://www.google.com.au/simple+handyman+sydney+handyman

Sincerely,
The handyman.