Handyman Services
Simple Handyman Services
Welcome To Simple Handyman Services
Simple Handyman Services is your handyman solution to home and property maintenance issues 7 days a week. We offer one-off projects or weekly scheduled maintenance services. Our building and construction team have over 25+ years experience to help bring your maintenance project just as you want it.
Our services range for: residential homes, strata buildings, commercial Business properties as well as shopping centres and local council run facilities. We are in Glenfield Sydney-west, but we accept work out 40 km's away.
So if you need a handyman we will cater an ideal service quote for you. We are a legitimate handyman licensed Business and work with all the insurance and licenses certificates for peace of mind. We have been servicing Sydney residents and Businesses with handyman service for over 8 years and in this time we have created a strong customer base of clients that love our handy work.
Read our customer reviews page for info on what some of our clients have had to say about Simple Handyman Services. We guarantee to give the best value for money service quotes for best affordable rates and best completion in an agreed (with you) time frame.
Simple Handyman Services are backed by our "love it, or we'll fix it in 72 hours from time of notice money-back Guarantee"
Need a reliable Handyman service?
Email us through our contact us page and email us request or give Simple Handyman Services a call on 0413 701 442 for reliable service you can trust.
We Do Much More Than Advertised!
We can help you with projects big or small! We can help you relocate heavy bulky thing around the property or big maintenance and refurbish jobs like bathrooms. This is our commitment to our customers and that is to go further than any other handyman service will go at affordable reliable services and prices.
We are qualified tradesman as well as helpful enough to do your labour work that you need help with around the home or Business. View the array of Handyman Services we offer in our handyman services page. We do allot more than listed, so please call us for fast reliable quote. If you communicate to us through email send us your inquiry with pictures attached so that we can give a first glance rough estimate to ensure we do not waste your time or ours. Some nice clean pictures of your issues will give us the view to give you an appropriate estimate for completion. Email us at simple.handyman.service@gmail.com. We will contact you A.S.A.P.
Listed are our services to give you the general idea of the scope of our handyman services. Here you will find services which other handyman services in town may not want to do. But you can trust us! We are in the Business of helping people with care and pride in our work. For any inquiries please contact us for best quote in given time frame. We are very sometimes busy, but we will do our best to get to your place ASAP.
Handyman pricing is $60 for the first hour than an affordable rate of $40 per hour from then on. View the "Handyman Specials" page for "first time" and "scheduled customers" hire deals.
Simple Handyman Services Call: 0413 701 442
At simple handyman services we are keen to get your project on a roll. If that means fixing issues you had with a previous contractor or starting a project from scratch we will be there to step in and get the job done. We are affordable and provide high quality services. We are registered licensed handyman that can do just about anything you need done in any area of your property.
Furthermore, we work to get your place looking clean and smart for healthy living because there is nothing worse than living in a UN-healthy environment. A regular cleanup will provide you space and new feel to your property. We will do the TIP runs for you, So make sure you do not hurt yourself by lifting heavy furniture and timber lying around the yard. We will do it for you because this is what we love to do! Making people happy with clean livable or workable areas like it was when you moved in.
About Simple Handyman Services
We started as a simple handy service to local clients 8 years ago. We teamed up with experienced tradesmen with 25 years experience as tradesmen. With the combined experience there is not much we cannot offer in terms of getting your home or Business project completed how you need it. For the most part on small jobs Sachin the owner of the company will handle your handyman maintenance services by himself, but when you require the help of a qualified team to handle a big maintenance task the Simple Handyman Services team will come to the rescue to make it work. Prices are affordable, first hour is $60 the $40 per hour for every hor after that. We will travel up to 40 KMS from Glenfield in Sydney's west to get your project done on time. We also guarantee our service. If there is an issue with the quality we will come back and fix whatever is bothering you about it.
All the Handyman Equipment to get your tasks done.
Gardening Maintenance tools
Painting equipment
Carpentry tools
Electrical safety gear
rubbish removal trailers
relocation trucks
brick laying and concreting equipment
plumbing fittings and needs
Fly Screens
Security doors
Heavy objects and furniture
We come prepared for the job at hand. Just sit back and let our efficient workers get your place how you like it. You will hardly notice we are there. We work in confined locations, and we will not trespass any areas you need us not to be. We come on time when we say we will and stay for the complete time and only charge for the amount of work we did. If you require building supplies like a door or security screens we will pick them up for you from bunnings if that makes the job easier for you.
We'll bring everything you need. Need help call us: 0413 701 442
We'll take care of your property in Sydney most regions.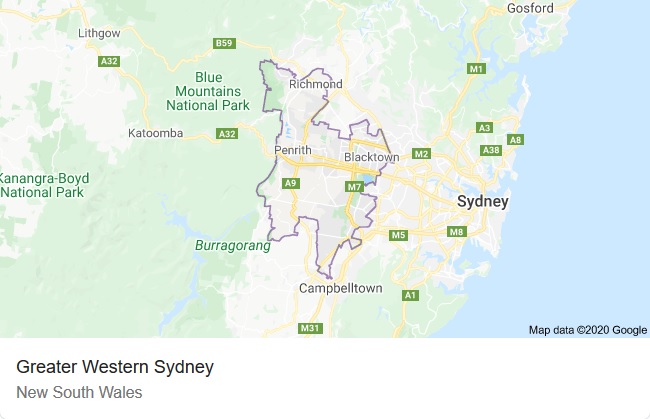 Call us for a fast friendly Handyman quote on: 0413 701 442
Talk to the owner operator of the service. His extensive knowledge in Handyman services will solve your issues and bring you back an affordable quote. No job to big or small. We understand that sometimes handyman are needed for different types of projects so just know we are willing to help you out if you give us a call and explain what you require.
Simple Handyman Services for Homes & Businesses
We have been servicing homes and Businesses for over 8 years. If you require a no fuss solution to your cleaning and maintenance tasks we have what you need. You can hire us for one-off or weekly, bi-weekly ECT handyman hire at rates that will see you save. Our monthly service will give you $10 dollars off the usual hire fee's* (2 hour minimum hire applies). So if your strata property/Business or residential property needs regular maintenance gardening or whatever it is you require around the property we will fix for you at easy going monthly rates. Also, if you require a bigger project we can give you our fair price quote guarantee.
Simple Handyman Services Call or Email:
0413 701 442 | simple.handyman.service@gmail.com
So take a minute to decide what you want, then contact us with the options available on this page. Thanks for visiting our website.